NATIONAL LOBSTER HATCHERY
Paddy's are proud to announce that they are now a corporate sponsor of the National Lobster Hatchery...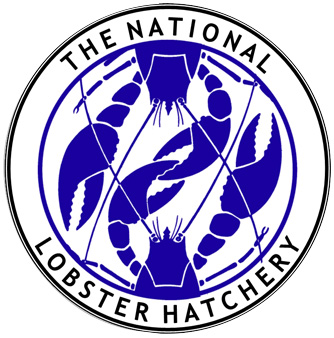 The National Lobster Hatchery, a marine conservation, research and education charity based in Cornwall, UK, are delighted to be welcoming 'Paddy's hooked on Fish, by Robinson's' as a Silver Level Corporate Sponsor of the charity.
The aim of The National Lobster Hatchery (NLH) is to conserve vulnerable lobster populations, preserve marine biodiversity and help safeguard our inshore fishing industry and the coastal communities it supports. The NLH operate an innovative stock enhancement program which involves raising baby lobsters through their most vulnerable stages, then releasing them back into the wild when they have a better chance of natural survival. Since opening in 2000 the charity has released over 100,000 lobsters into the sea (studies show survival rates to be very high) and over 1/2 million visitors have been educated about sustainability issues associated with fisheries.
With more than 75% of the World's fish stocks currently depleted, fully exploited or recovering and lobster populations already collapsed in Scandinavia, the charity's work is becoming increasingly essential. We are therefore looking to relevant businesses in the seafood industry, to help enable us to fulfil our charitable objectives.
Matty Mathieson-Nelson, Director of Robinson's fresh foods who have now joined forces with Paddy's hooked on Fish, recognised the importance of the charity's work to his own industry and the coastal communities and marine environment that is so close to his heart. Paddy's hooked on Fish, by Robinson's have a strong sustainable focus and responsible sourcing policy and with this in mind, Matty identified a unique and relevant opportunity for a collaboration that could help support the NLH's work towards fisheries sustainability and food security.
Matty contacted the NLH and we were very fortunate to receive a visit from himself, Paddy and Robinson's fresh foods Managing Director John Horstuis. While visiting the hatchery Matty utilised his knowledge and business skills to develop ideas that will enable Paddy's hooked on Fish to help support the work of the NLH on an on-going basis, which will prove incredibly valuable to the charity. To showcase their commitment to the charity, Paddy's have kindly donated £2000 to the charity which qualifies them for Silver Level Corporate Sponsorship. By agreeing to become a Silver Level Corporate Sponsor, Paddy's Hooked on Fish are playing a significant part in a project that is ultimately contributing to the future health and sustainability of the world's oceans.


"The work of the NLH is incredibly important, however it is a constant challenge to raise the funds required to continue and advance our work. Without the support of relevant businesses such as Paddy's hooked on fish, our ability to deliver our conservation, research and education outputs would be greatly reduced. We are extremely grateful to Matty for instigating this collaboration and to all at Paddy's and Robinson's for their valuable support which will certainly help reduce the financial burden for this season. If we can encourage responsibility at every level of the marine food chain, from sourcing through to consumption, we really can make a significant difference on the future wellbeing of our marine food resources. It means a great deal to the NLH to know Matty and the Paddys team appreciate this and are helping to support the work we do here".
Clare Stanley, Business Development Officer for The National Lobster Hatchery

Additional Notes: About the National Lobster Hatchery
The NLH is a far sighted project established in 2000 by the Cornwall Sea Fisheries Committee. We became a charity in 2004 and operate as a Social Enterprise. We exist primarily to help conserve the vulnerable lobster populations and preserve the coastal marine bio-diversity of Cornwall and the Isles of Scilly. We have three charitable outputs:
1. To operate a stock enhancement programme for the European Lobster in order to stabilise stocks and promote biodiversity. In the event of catastrophic stock collapse the NLH could scale up its operations to undertake re-stocking work for this region or other regions of the UK.
2. To operate research programmes that will further our ability to undertake stock enhancement work and to examine sustainability issues associated with the industry.
3. To educate the general public about the fishing industry, its sustainability problems (and potential solutions) and also to deliver these messages at the primary, secondary and tertiary education levels.
Local fishermen and shellfish wholesalers donate egg-carrying female lobsters to the hatchery, after the eggs hatch the lobster larvae are reared under artificial conditions until they metamorphose to juvenile lobsters, at which point they are further grown until they are released with the assistance of local fishermen and divers to suitable habitats.
Around one in twenty thousand lobster larvae are likely to survive to become juvenile lobsters in the wild, under hatchery conditions these survival rates are dramatically improved enabling young lobsters to be given a head-start protected from predators and starvation.
The National Lobster Hatchery provides unique research, educational and conference facilities and houses a visitor centre where visitors can gain an insight into the sustainability issues associated with coastal fisheries, Cornish marine life and the work carried out at the hatchery. The NLH has developed a solid reputation for research with its academic partners over the past few years and regularly hosts ground-breaking research projects.
For media enquiries, please contact Clare Stanley or Dom Boothroyd;
Tel: 01841 533877
Email: clare@nationallobsterhatchery.co.uk
www.nationallobsterhatchery.co.uk
THE NATIONAL LOBSTER HATCHERY, SOUTH QUAY, PADSTOW, CORNWALL, PL288BL

Phone: +44 (0) 1841 533877
Fax: 0870 7060299
Web: www.nationallobsterhatchery.co.uk
Email: info@nationallobsterhatchery.co.uk

The National Lobster Hatchery is a registered charity – number 1105434
Vat no. 781 717702, The National Lobster Hatchery - Company no. 3527313


"A project to assist mother nature to respond to modern pressures"